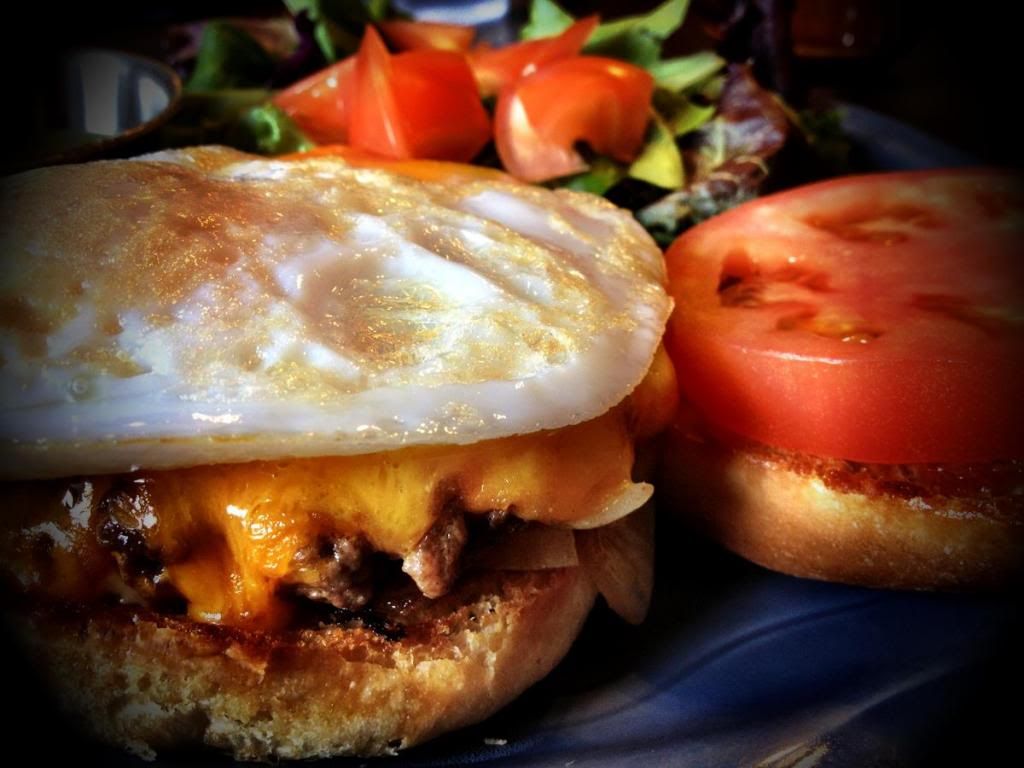 Winter is great for celebrating those items that sustain us from the cellar and the freezer and the bakery down the road. The chickens and ducks are still laying as well.

At the Rock River Cafe', we design the menu around local availability of products during the seasons. The customer favorite this year has certainly been the Farm Burger. When David from Trenary Ducks and More sent me a message in December to tell me he'd become certified to sell his eggs to businesses, I thought about how I might use his product in a showcase kind of way. Then I remembered a customer and my own son ordering the addition of an egg atop their burgers. It brought back the memory of sitting in a Paris restaurant as an eleven year old, ordering a hamburger, and seeing it arrive with an egg on top. That was the answer.

Carmen, our winter chef, my son Daniel, my husband John and I all collaborated on creating the best Farm Burger we could with a duck egg gracing the top of our creation. We grilled a buttered (Jilbert Dairy butter) Trenary Bakery bun, in a Lodge Logic Cast Iron Skillet, painted some of our rich, garlicky pub sauce on the bottom, threw down some sauteed sweet onions, a slab of fresh tomato, Bahrman Potato Farm lean ground beef, nice warm melty sharp Wisconsin cheddar cheese, and topped the burger with an over-medium duck egg.

Our neighbor, Aaron Peterson stopped in one day soon afterward and ordered our Farm Burger. Being a man who sees life through a camera lens, he looked at his burger in this way. A little notoriety quickly followed, and so did the orders...

Thanks to all of our wonderful neighbors who produce the food, eat the food, and capture the essence of the rich quality of life in abundance in our neighborhood. You all bring unmeasurable joy to our world.